Lower Roxbury | Boston, MA

About
With housing stock that is 75 percent public and subsidized, Lower Roxbury is home to one of the largest concentrations of extreme low-income families in the Northeast. Since 1994, TACC has been a catalyst and thought leader for Lower Roxbury. Our work includes four published studies and technical assistance to the Boston Housing Authority, the Roxbury Strategic Master Plan Oversight Committee, and Madison Park Community Development Corporation. In our most recent study, we present a vision that optimizes all of the vacant and underutilized property in Lower Roxbury.
Our Impact
Through partnerships with both the Boston Housing Authority and the Roxbury Strategic Master Plan Oversight Committee, we are providing technical assistance that strengthens organizational capacity and brings new supportive service strategies to the residents of Lower Roxbury.
BOSTON HOUSING AUTHORITY
Choice Neighborhood Initiative: Whittier Street Public Housing Development
The Boston Housing Authority (BHA) is the largest landlord in Boston and the largest public housing authority in New England; they house 10 percent of the city's residents. In 2012, the BHA was one of 17 awardees (out of 72 applicants nationwide) to receive a Choice Neighborhoods Initiative Planning Grant from United States Department of Housing and Urban Development for their work on the Whittier Street public housing development in Lower Roxbury. Our community and urban planning studies supported this application. Now, we are working with the BHA to engage multiple stakeholders in the process and on two components of the Choice Grant: workforce training and neighborhood strategies. Data from a resident survey shows that 52% of respondents are interested in participating in job training. Responsive strategies focus on long-term intensive coaching in support of financial independence and developing career pathways.
ROXBURY STRATEGIC MASTER PLAN OVERSIGHT COMMITTEE
Supporting Citizen Participation
The Roxbury Strategic Master Plan Oversight Committee coordinates and directs planning efforts, monitors public and private development in Lower Roxbury, and oversees a strategic plan for the neighborhood. Currently, TACC provides technical assistance to support and strengthen citizen participation. Through a citizen-led planning committee, we increase participation in planning and implementing projects. Additionally, we provide research support to the committee that aims to share data, area expertise, and benchmark experiences from other cities.
MADISON PARK DEVELOPMENT CORPORATION
Aging in Place: Building a Supportive Housing Model for Older Residents
Working with Madison Park Development Corporation, TACC is designing and conducting a senior needs and assets assessment to better understand the unique needs of the 300 older adults (age 55 and older) living in the Madison Park Village community in Boston's Roxbury neighborhood. The data collected from surveys, interviews, and focus groups will be used to evaluate existing services and inform strategies for developing an enhanced supportive housing and services model for residents aging in place in the community. The assessment will also be integrated into the Whittier Street Choice Neighborhood planning process, providing baseline information on the housing, health, employment, and community needs of this older group of residents.
STUDIES
To date, TACC has published four community and urban planning studies focused on need and strategies for the redevelopment of Lower Roxbury.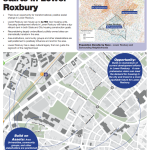 Lower Roxbury: Equity and Housing
Publication Date: 2014
Using all of the available vacant and underutilized property in Lower Roxbury, TACC developed a scenario that demonstrates how affordable housing can be preserved without losing a single unit, and how challenges can be overcome through focused, place-based investment, policy development, and social programming.

Lower Roxbury: Unlocking Investment for this Choice Neighborhood
Publication Date: 2012
This concept paper, presents the community, community development corporations, developers, and the Boston Housing Authority with a focused vision for deconcentrating poverty in Lower Roxbury. TACC is supporting neighborhood organizations and local government with research and planning to advocate for the future implementation of a multi-stakeholder intervention with housing and a strong supportive services components.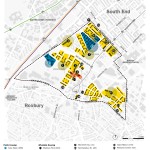 Roxbury Housing Study
Publication Date: 2011
This housing study catalogs the high concentration of public and subsidized housing in Lower Roxbury.

ULI Panel Study: Roxbury, Massachusetts
Publication Date: 1994
Working with the Urban Land Institute, this study brings leading experts from across the United States together for high-level thinking about actions to revitalize Lower Roxbury.
Related Documents