Newmarket and Upham's Corner | Boston, MA

About
The American City Coalition brought together a coalition of six organizations to undertake a three-month collaborative planning exercise that considered the development needs of Newmarket and Upham's Corner. This area is one of Boston's three industrial districts strategically critical to the functioning of the city. Serving as a point of connection between different neighborhoods, the area has vast potential for the creation of sustainable inner-city jobs. Our study is a transformation plan that envisions a vibrant "walk to work" community. This community planning complements ongoing work to support and attract small business to Newmarket and Upham's Corner though our Local Economic Development Program.
People and Place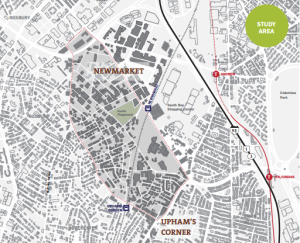 Location: Newmarket and Upham's Corner, Roxbury and Dorchester, MA
Size: 2.5 square miles
Housing Units: 1,885
Residents: 6,000
In the past, this area was the focus of efforts to preserve jobs; our work represents the first dedicated collaborative planning effort. This area supports hundreds of businesses and thousands of employees; it abuts several of the lowest-income communities in the city.
Our partners on this engagement included:
In addition, TACC collaborates with Upham's Corner Main Street and local business owners to develop specific and appropriate plans for the expansion or attraction of businesses that will benefit the community. Currently, we are partnering with Historic Boston Incorporated (HBI) and Noah Hicks, the founder of the Bowdoin Bike School, on the restoration and reactivation of a long-abandoned Comfort Station into The Bike Kitchen, a full-service bike shop, café, and community hub.
Our Impact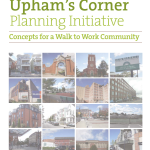 COMMUNITY PLANNING
TACC issued the 122-page community planning study, "Newmarket and Upham's Corner Planning Initiative: Concepts for a Walk to Work Community."
The study documents the achievements of the collaborative planning exercise and provides clear schematics and strategies for creating a model walk to work community including:
Consensus view of five neighborhood stakeholders on redevelopment priorities
Opportunity catalog that compiles specific idea for developing 19 vacant site
Recommendations that built upon each site's character and strengths
Planning tool used by Boston Redevelopment Authority in the Fairmount Indigo Planning Initiative
"Newmarket and Upham's Corner Planning Initiative: Concepts for a Walk to Work Community" is an illustrated transformation plan to create a new type of community where places of employment and lively residential neighborhoods organically connect to create a true walk to work area.
TACC initiated the study by identifying neighborhood organizations and facilitating stakeholder meetings. Our approach enabled stakeholders to develop a list of priority sites that were evaluated against a set of criteria that supported development opportunities of the larger walk to work initiative. Despite their familiarity with the neighborhood, the stakeholders studied the area together. Fieldtrip routes were mapped and redevelopment opportunity buildings and sites were recorded, creating a means to visualize interests and overlapping priorities.
This study articulates a consensus view; stakeholders were able to overcome barriers in order to develop a collective vision for one of Boston's core industrial areas. Since its publication, the study has been used by the Boston Redevelopment Authority and other public and private entities to support the planning work of the Fairmount Indigo Line Planning Initiative and adjacent neighborhoods.
LOCAL ECONOMIC DEVELOPMENT


Currently, TACC is working in close collaboration with the non-profit developer Historic Boston Incorporated (HBI), and Noah Hicks, the founder of the Bowdoin Bike School, to craft a redevelopment proposal that would preserve an important piece of historic architecture, reactivate a long-abandoned building, and reconnect the Comfort Station to its original transportation-related roots.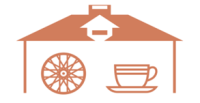 The Comfort Station, originally built as a component of the extensive streetcar network which ran along Columbia Road, abuts the historic North Dorchester Burying Ground, and has been vacant since the mid-1970s. The building, with its distinct terracotta roof, has been the focus of repeated efforts by the city to find a new, productive use for the building, and the city issued a new RFP for the building in Fall 2014.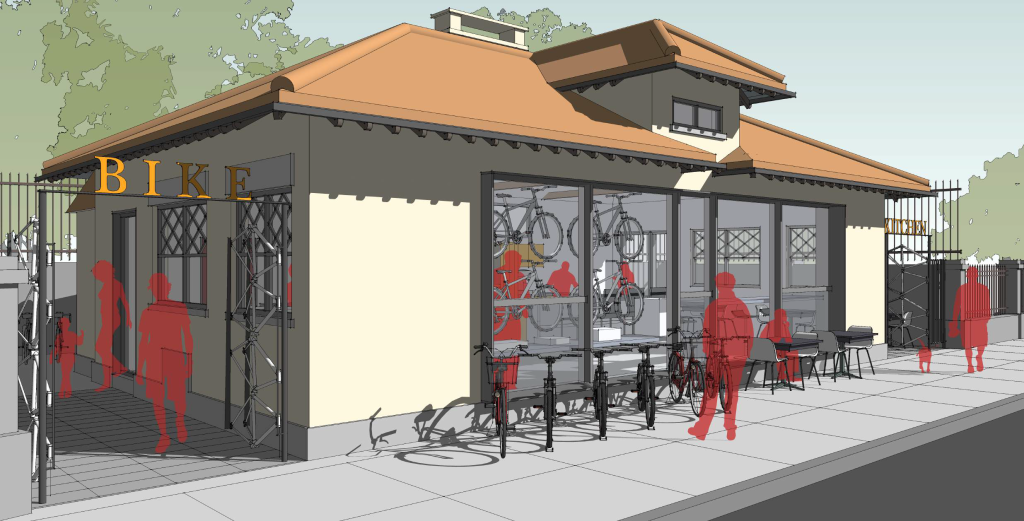 For TACC, this type of work falls right in our wheelhouse and aligns with our other place-based work in Upham's Corner and Newmarket, requiring a focus on both envisioning strategies that can improve the built environment, but also linking this physical change to a thoughtful use that delivers community benefit and economic opportunity. This project aligns with community goals, preserves and reuses a historic building, promotes economic development, supports and advances a mission-oriented entrepreneur and business, promotes economic opportunity with three (3) FTE jobs and fifteen (15) construction-period jobs, and promotes and supports multi-modal options and transportation-oriented enterprises. We think this model of early, close partnership between developer, tenant, and non-profit is valuable, replicable, and scalable, and is a strong model to align local economic development projects with community preferences.
Related Documents