Boston Housing Authority
About
The Boston Housing Authority (BHA) is the largest landlord in Boston and the largest public housing authority in New England; they house 10 percent of the city's residents. In 2012, the BHA was one of 17 awardees (out of 72 applicants nationwide) to receive a Choice Neighborhoods Initiative Planning Grant from the United States Department of Housing and Urban Development for their work on the Whittier Street public housing development in Lower Roxbury. The grant provides planning and implementation funding to develop comprehensive, community-driven plans to revitalize distressed housing and transform neighborhoods. The goal is to improve the lives of area residents by creating safe streets, better access to quality education, and job opportunities that promote family self-sufficiency, a healthier environment, and vibrant mixed-income/mixed-use communities.
To learn more about Boston Housing Authority, visit their website.
Our Partnership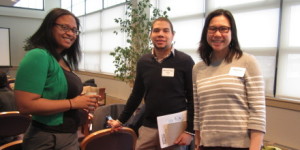 In the last year, TACC has partnered with the Boston Housing Authority on the Choice Neighborhoods Initiative Planning Grant at Whittier Street public housing development in Lower Roxbury. Kate Bennett, Deputy Administrator for Planning and Sustainability at the BHA, explains how the partnership got started.
"TACC approached us more than a year ago when they heard that the BHA was eager to focus on Whittier Street as a Choice Neighborhoods application. The decision to focus on Whittier was the result of an internal BHA process. TACC was already analyzing Lower Roxbury and trying to advance a revitalization strategy for the neighborhood. TACC's analysis was helpful to us in preparing our own assessment." In brief, TACC's study, Lower Roxbury: Unlocking Investment for this Choice Neighborhood, supported the housing authority's grant application.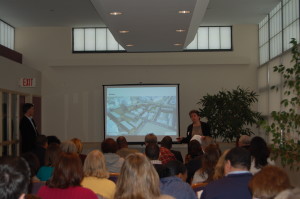 After the grant was awarded, the partnership grew into specific projects related to workforce development, as well as developing and communicating neighborhood improvements. Bennett articulates how TACC builds capacity at New England's largest housing authority, "We have partnered more deeply over the past eight months as their analysis and our strategies have gotten more refined. Choice Neighborhoods are massive; they expect so much. We weren't able to cover all the components."
With deep knowledge of the neighborhood, TACC also helps the Boston Housing Authority advance new strategies and simultaneously engage the community. At a recent charrette, 57 people gathered to explore improvements to Ruggles Street and the concept of a fitness loop as a cohesive artery for shared exercise and experiences. TACC generated the public materials, but, Bennett adds, "The role was not limited to graphics—they also helped organize the thinking."
Bennett acknowledges that the singularity of TACC's mission and structure, does, at times, take a while for others to grasp. "TACC is unique and more and more organizations are starting to see the value of their approach."