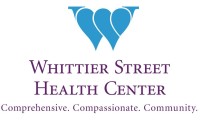 Whittier Street Health Center
About
The TACC Summer Internship Program pairs college students with Boston area nonprofit organizations such as Whittier Street Health Center for 12-week internships. In so doing, TACC provides a vehicle for college students to contribute to local neighborhood revitalization efforts, promotes social justice through the interns' work and through greater interconnectivity of local community development organizations, and fosters a network of young people with a shared interest. Through these positions, interns gain practical experience working on the frontiers of community revitalization. In the end, interns produce a tangible product such as a grant proposal or position paper; this deliverable is a high-quality professional piece of work for the benefit of the host organization and for interns to share with potential employers as they enter the workforce. Hands-on experience at the host sites is complemented by bi-weekly meetings with industry leaders to spark discussion and gain exposure to broader issues in the field. The TACC Summer Internship Program reflects TACC's commitment to creating a pipeline of future leaders that are dedicated to transformational leadership with a distinct commitment to social justice. The internship program builds upon the course, Real Estate and Urban Action, which TACC's founder, Joseph E. Corcoran, has taught at Boston College since 2010.
To learn more about Whittier Street Health Center, visit their website.
Our Partnership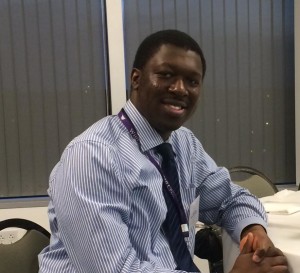 Articulating his motivation for applying to the internship program at Whittier Health Center, Pat Regan, now a senior at Boston College, states, "I am a political science major interested in the politics of healthcare. I had done research in the past. This internship gave me an opportunity to engage in on-the-ground healthcare operations work in an underserved community with a high level of medical disparity and need."
Last summer, Regan spent twelve weeks at the Whittier Street Health Center, a healthcare and wellness center located in Boston's Roxbury neighborhood. Committed to health equity, Whittier focuses on innovative and culturally appropriate community outreach to increase access to care and early detection of illness with hard-to-reach populations.
In thinking about what he learned, Regan emphasizes the value of day-to-day immersion at Whittier. "I became a lot more knowledgeable about healthcare as a field from being hands on–from writing reports, entering data, and writing grants. I now understand the technical jargon." Throughout the summer, Whittier used a rigorous approach; they assigned independent projects and expected results. "Within the first couple of weeks, they said to me, 'You own this project.' This challenged me and got me out of my cubicle and out of my comfort zone. It opened my eyes to the interaction between business operations and the department of medical professionals which is a critical dynamic."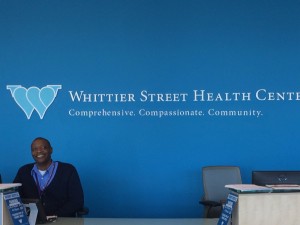 This intensive immersion helped clarify his future role in the field. "To be honest, I learned that the business side does not appeal to me. I now know I want to move toward the policy and legal side." After graduation, Regan will commence a two-year position as a healthcare project analyst with the Boston-based law firm, Mintz Levin.
Regan values the lasting professional relationships germinated during the program. "I made a strong connection with several speakers that TACC brought in throughout the summer. One speaker talked about performance improvement in healthcare and the use of data to drive improvement and outcomes; I was in touch with him about post-graduation employment. Also, my supervisor at Whittier has been really supportive and generous with his time."
On occasion, Regan's college classmates have inquired about TACC. When asked to define the organization, Regan responds by saying, "It is a development organization that looks to revitalize inner-city neighborhoods that need an economic renaissance. TACC looks at the vast array of issues that go into revitalization and attacks it from different angles. They look at all the factors to revitalize and make a neighborhood strong and viable."