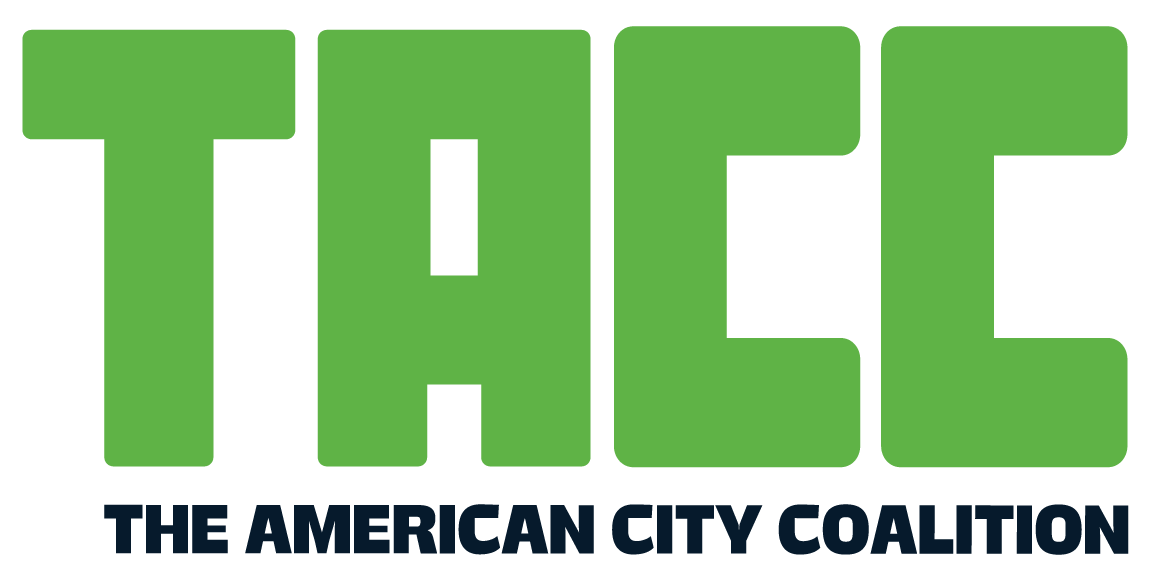 POSITION:  Associate, Administrative Functions
DURATION:  Full time
COMPENSATION:  Commensurate with experience
DEADLINE:  Open until filled, review of candidates will begin immediately
ORGANIZATION:  The American City Coalition (TACC) is a nonprofit organization dedicated to advancing neighborhood revitalization in areas of concentrated poverty. We promote integrated approaches that respond to both place-based and people-based need; we drive public and private resources to work on behalf of low-income residents in underserved neighborhoods. The result is accelerated community transformation and improved quality of life for residents.
OUR MISSION:  For urban families to flourish in safe environments and to benefit from the full economic opportunity of American cities.
DESCRIPTION:  TACC is looking for an energetic mission-driven staff member with a keen sense of social justice and an interest in community revitalization. This associate will work closely with the executive director on multiple projects providing administrative support, research, and a significant amount of outreach and partnership communication. This is an office-based position.
The following are some of the duties:  
Maintains professional and technical knowledge by attending educational workshops.

Coordinates and collaborates with consultants assigned to TACC projects.

Provides information support and demographic detail related to social and economic development of distressed neighborhoods and housing developments.

Communicate with relevant institutions at the local, regional, and national level to increase the impact of TACC activities.
Administrative
Maintains workflow, coordinating preparation of reports, analyzing data, and identifying solutions.

Coordinates scheduling and calendar for executive director, staff, and consultants.

Contributes to the development of an annual work plan and to the long-range planning process.

Assists TACC staff in development of proposals and presentations and consultants' scopes of work.

Supports organization by contributing to tasks as needed.
Resource Support
Assists with develop of grant applications in collaboration with TACC consultants and partners.

Coordinates relationships with partner organizations.

Assists staff in communicating project specific information with organizations, private businesses, and government institutions interested in collaborating on urban revitalization.
PERSONAL AND PROFESSIONAL QUALIFICATIONS: Below, please find the personal and professional qualifications for the position:

Proven skill in setting and achieving objectives.

Strong entrepreneurial orientation.

Can think creatively and can work independently.

Strong computer skills including Microsoft Office, database, and internet programs.

Effective communication skills in person, on the phone, and online.

Outstanding writer, able to communicate complex ideas to multiple audiences.

Ability to develop and maintain relationships at all levels.

Ease with developing formal electronic and traditional correspondence.

Interest in developing a career within the field of community development, economic development, or real estate development.

Reasonable understanding of social media networking sites including LinkedIn, Facebook, and Twitter.

Must be willing to work occasional evenings. Some travel to regional cities may be required.

Comfort working with distributed team and able to see the big picture and simultaneously develop and implement incremental steps that lead to progress.

Bachelor's degree required.

Ability to speak Spanish or Haitian Creole desired.
 TO APPLY:  Interested candidates should submit a resume, cover letter, and a brief writing sample to hr@tamcc.org. Please include "Associate, Administrative Functions" in the subject line of your email.
To learn more about TACC, please visit our website.