Our Approach
We advance integrated approaches that respond to both place-based and people-based need; we drive public and private resources to work on behalf of low-income residents in underserved neighborhoods. The result is accelerated community transformation and improved quality of life for residents.
Working with a range of partners from community-based organizations and educational institutions to private-sector developers, we provide ongoing technical support to multiple entities within a single neighborhood.
Our collaborative approach prioritizes objective research and the expertise of local stakeholders. Through active collaboration, we bring together public and private stakeholders to facilitate communication and shape a common agenda and shared vision. Through research, we develop data and resources that we share with stakeholders. This approach helps communities prioritize needs, form effective strategies, and accelerate transformation.
Our Programs
Through interrelated programs in resident supports, economic development and asset building, and neighborhood vitality, TACC provides the technical support needed to advance positive change.
Resident Supports: TACC values connecting individuals and families with the essential services and information needed to support their wellbeing and mobility. Strategies include conducting in-depth resident needs assessments to collect data and identify needs, designing and piloting innovative program models, and serving as a local resource on national best practices on supportive services in mixed-income communities with policymakers, housing authorities, developers, service providers, and property management companies.
Economic Development and Asset Building: TACC advances innovative strategies that strengthen asset and wealth creation pathways for residents including credit enhancement and home ownership. Strategies also include business and job attraction through specific and achievable public policy strategies to stimulate job growth as well as short- and long-term approaches that can strengthen local business ecosystems within retail, commercial, and industrial districts. 
Neighborhood Vitality: TACC supports initiatives and multi-sector partnerships that improve the neighborhood environment and which facilitate long-term, positive neighborhood investment. Strategies include advancing thoughtful real estate development projects that are responsive to the community's needs and opportunities and aligning community partners in sustainable backbone entities to increase collective impact.
Our Team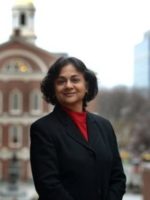 Christine Araujo
Executive Director

christine_araujo@tamcc.org
Christine brings many years of experience in community development, land use planning, and social services in Boston's neighborhoods. From 2001 to 2004, she served as the Executive Director of Boston Connects, Inc., where she was responsible for implementing the economic and human development goals of Boston's federal Empowerment Zone. One product of this investment, Crosstown Development Phase I, has spurred increased economic opportunity in Lower Roxbury.
Christine has held a range of positions in the public and nonprofit sectors. At Action for Boston Community Development, she was focused on adult education and training, and homelessness. At the Commonwealth of Massachusetts, she introduced project management as a business practice, helped strengthen municipalities' capacity to expand affordable housing, and participated in a homelessness placement strategy. During her decade at the Boston Planning and Development Agency, she served first as a planner and later as the Deputy Director of Neighborhood Planning and Zoning. More recently, she has focused on promoting the economic mobility of Boston's residents.
She holds an undergraduate degree from Vassar College and a Master of City and Regional Planning degree from Pratt Institute.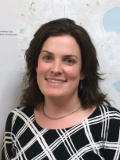 Alexandra Curley
Senior Associate, Research and Social Services Strategy

alex_curley@tamcc.org
Alex brings more than a decade of experience researching urban poverty, public and mixed-income housing, as well as supportive services programs focused on the well being of lower-income communities in the United States and Europe. She is a specialist in the program evaluation of large-scale governmental initiatives such as HOPE VI and Choice Neighborhoods. By carefully synthesizing large quantities of information and utilizing user-friendly formats, she places a high priority on making findings accessible to all. At TACC, Alex develops and implements resident and community needs assessments in mixed-income communities such as Oak Hill Apartments in Pittsburgh, PA and Harbor Point in Dorchester, MA, and high-poverty public housing projects such as Manton Heights in Providence, RI. She assessed and wrote the article, "Driving Quality of Life in Mixed-Income Communities," on the quality of life management practice at Harbor Point in Dorchester, MA (see Journal of Housing and Community Development, May/June 2013).
Alex has worked with the Urban Institute, the Dukakis Center for Urban and Regional Policy at Northeastern University, as well as the OTB Research Institute for Housing and the Urban Mobility Studies in the Netherlands. She holds an undergraduate degree from Northeastern and a Ph.D. in Sociology from Boston University.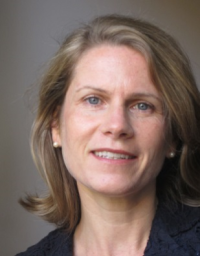 Charlotte Rice
Senior Associate, Partnerships and Development

charlotte_rice@tamcc.org
Charlotte brings extensive experience in the nonprofit and education sectors. For over a decade, Charlotte worked at Parsons The New School for Design in New York City, where she founded and implemented the Parsons Scholars Program, a selective, citywide college access program for low-income youth motivated by an interest in the field of design. At Parsons, Charlotte also served on the faculty and held a series of leadership positions, most recently serving as the Director of the Office of Summer, Pre-Enrollment, and Special Programs. After leaving Parsons, Charlotte founded her own firm consulting universities and nonprofit organizations to enhance programs and develop grants that address equity and access and facilitate growth and revenue; she holds particular expertise in summer and out-of-school programs, pre-professional training, and pathways to careers.
Charlotte holds an undergraduate degree in Architecture from Columbia University and an M.A.L.S. in Urban Education Policy from the City University of New York Graduate Center. Her research interests include the development of career pathways in formal and informal educational settings.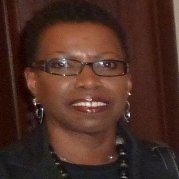 Carole Walton
Associate, Community Development

carole_walton@tamcc.org
Carole's relationship-building skills and knowledge of Boston's entrepreneurial and creative sectors make her invaluable to TACC. A resident of Dudley Square for the past 18 years, Carole works with our current partners and forms new relationships within the community to identify and develop projects central to TACC's mission. During Carole's 12 years at the Boston Redevelopment Authority, she managed the CreateBoston program focused on economic development for Boston's creative industries and oversaw the 2007 and 2011 PoweredUp Boston conferences to raise Boston's profile in the videogame industry through business and workforce development. Previously, she also worked for the City of Boston in the Chief of Staff's office and Inspectional Services Department, as well as the Norfolk District Office of Child Support Enforcement. Carole holds a bachelor's degree in English from University of Massachusetts Boston and was a fellow at The Partnership, Inc.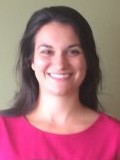 Erin O'Connell
Associate, Project Management
erin_oconnell@tamcc.org

Erin joined TACC in 2014, where she oversees operations. Erin is responsible for a range of administrative and project-based tasks for the organization and provides support for individual programs. She previously worked in financial services in Boston and completed an internship in public relations in New Delhi. Erin holds an undergraduate degree in English from College of the Holy Cross and an MBA from the Simmons School of Management.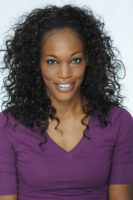 Shameeka Brown
Community Assessment and Housing Mobility Specialist
shameeka_brown@tamcc.org

Currently a graduate student in the Wheelock Master of Social Work Program, Shameeka Brown's experience includes six years in the advocacy field. At Pyramid Builder Associates, she currently works as a clinical therapist. At Victory Programs and Quincy Community Action Program, her roles included serving as a housing specialist and mental health advocate working with the homeless and low-income population. Her human services experience includes providing case management and advocacy. Before her fellowship, Shameeka worked with TACC as a surveyor and project coordinator on needs assessments at Harbor Point and Madison Park Village. She holds a B.A. in Political Science from UMass Boston and an M.S. in Organizational Management and Leadership from Springfield College.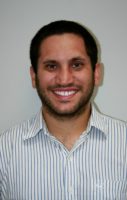 Lautaro Cantar
Urban Data Analytics Fellow
lautaro_cantar@tamcc.org

A recipient of the Argentine Presidential Fellowship in Science and Technology, Lautaro joins us as he works toward a master's degree in Urban Informatics at Northeastern University. A former financial analyst for Accenture Argentina and co-founder of the NGO AIESEC's La Plata office, Lautaro now uses his economics background and technical skills on data mining and analytics. He is currently working for Boston Area Research Initiative to make the public business license data set more useful to research. Lautaro holds a bachelor's degree in Economics from Universidad Nacional de La Plata. 
Board of Directors
Jack Connors
The Connors Family Office
Chairman Emeritus, Corcoran Jennison Companies
Dharshi Dupee
Treasurer, Corcoran Jennison Companies
Heidi Glunz
Director of Public Affairs, McDonald's Corporation
Rickie Golden
President, JECSP
John Mostyn
General Counsel, Corcoran Jennison Companies
Bill Walczak
CEO, South End Community Health Center
History
Founded in 1994, The American City Coalition grew out of lessons learned from the development of the earliest mixed-income communities in the United States. The inspiration for our work is grounded in the story of Columbia Point, a 1,500-unit public housing project, in Dorchester, MA.
By the 1970s, this federally funded housing development had failed. Seeing an opportunity to create better housing in his native Dorchester, our founder, Joseph E. Corcoran, working with his development company, Corcoran Mullins Jennison, undertook the conversion of the property into 1,238 units of mixed-income housing. The neighborhood was renamed Harbor Point on the Bay.
In realizing this pioneering residential neighborhood, Corcoran partnered with a coalition of residents and community organizations to ensure that local knowledge and quality of life needs shaped the future of Harbor Point. Today, the conversion of Columbia Point into Harbor Point remains a model for the deconcentration of poverty and the preservation of affordable housing; the project informed the United States Department of Housing and Urban Development's HOPE VI plan and, eventually, the Choice Neighborhood Initiatives program.
Corcoran calls upon all of us to work together to alleviate the concentration of poverty in distressed neighborhoods. Below, Corcoran articulates his inspiration for founding The American City Coalition:
With the program support of our mayors, governors, the President, Congress, and many philanthropists–we can cure inner city poverty. How? Not by improving education and daycare, not by job training and creating job opportunities, not by making the streets and the transit safe, not by creating new, safe commercial areas or by building more attractive housing or focusing on diversity. It is not by making any of these efforts alone; it is by doing them all, at the same time, focused on distressed neighborhoods.

It can be done–but only in partnership with the people who now live in these distressed communities. Initiatives must grow from their resident's experience and knowledge. Policy makers and implementers must listen to communities and be responsive; it is the only way to empower real partnerships that harness focused investment. (Founder's Statement)
TACC develops integrated approaches that drive public and private resources to work on behalf of low-income residents in undeserved neighborhoods. With one in three Americans in inner cities living in poverty and high concentrations of poverty and insufficient economic opportunity even in neighborhoods of our country's most successful cities, no one organization can meet the complex needs of residents and communities alone. TACC is committed to bringing together the resources of the private and public sectors to focus on the neighborhoods with the greatest need.
Related Documents