THE COMPLEXITY OF NEIGHBORHOOD REVITALIZATION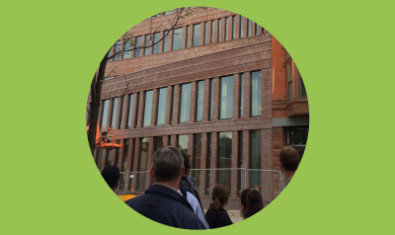 It is often hard for people that work in direct service to listen to the evolving jargon of consultant-speak around the social impact sector. But sometimes–something comes along that is so lucid and thoughtful–it's hard to listen to the jargon alarm.
This summer, FSG co-founder, Mark Kramer, and FSG directors, John Kania and Patty Russell, published the article, "Strategic Philanthropy for a Complex World," in the Stanford Social Innovation Review. While the article has received a lot of attention in philanthropy circles, it is just as important for organizations in direct social services and for those of us working in all aspects of neighborhood revitalization. I first sent this piece to my LinkedIn network, but have increasingly found the ideas in this article relevant to TACC and to our partners and collaborators.
TACC's engagements bring us into working relationships with a range of organizations from small, community-based organizations with volunteer boards and no paid staff to some of the largest and most complex housing authorities in the United States. With regard to management style or technical assistance needs, these organizations have little in common; what they do share is that they are frequently part of an ecosystem of organizations active in neighborhood revitalization initiatives. The work they pursue is both complex and nuanced, requiring constant interpretation and input of interests from many stakeholders.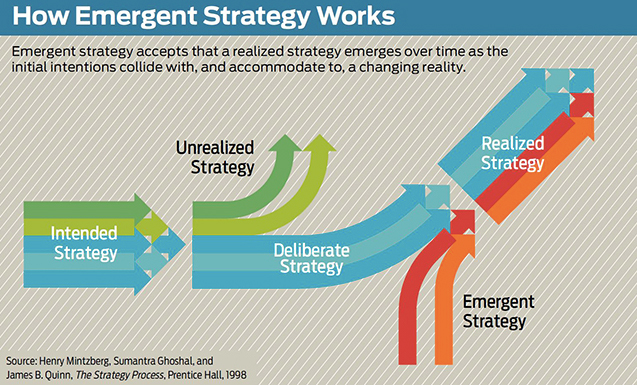 In "Strategic Philanthropy for a Complex World," Kania, Kramer, and Russell create a framework for responding to complex (dynamic, nonlinear problems that do not follow predictable patterns) challenges. What they describe is a shift from deliberate strategy to emergent strategy. This is a process that emphasizes creativity and flexibility, building on the momentum and success of partners, a modus operandi that has been productive for TACC. The authors write about prioritizing work with attractor organizations. Attractors are defined as "people, ideas, resources, or events that lead a system to move toward or away from the funder's goals." Attractors are organizations that have assets, skills, or activities that make them relevant and productive. I could not agree more. Working with attractors is, quite simply, a good way to get things done in complex environments.
One need look no farther than the Roxbury neighborhood in Boston to see how this concept of attractors can benefit a community. Roxbury's Dudley neighborhood has a panoply of agencies and projects mobilizing to respond to the complex needs of this historic community which now is trending towards recovery. The recovery started years ago with planning, but has been catapulted forward by a large municipal building (Ferdinand Building), which in turn spurred a community grocery store (Tropical Foods), and now an application for a large HUD grant for the replacement of obsolete public housing (Whittier Street). Each day, more initiatives are announced that further contribute to Roxbury's recovery.
TACC supports organizations in order to further activate their skills, talents, and assets and thereby strengthen the human capital or physical assets of a neighborhood. When we approach a partner organization, they are often not quite attractors, but more likely one of many organizations trying to gain footing on a single, narrow-interest project. We feel that there is almost no actor within an ecosystem in neighborhood revitalization that cannot be fortified to become an attractor and so we work with organizations to empower and strengthen their capacity to facilitate change.
What Kania, Kramer, and Russell describe, strengthens neighborhoods by bringing latent resources to bear. By strengthening multiple organizations in one area, TACC plays a small part in becoming a force multiplier for many organizations that create the momentum and breed the success which, in turn, breed more attractors. The challenge is for funding organizations to see the enormous value in facilitating relationships and committing to flexible funding that sustains the grit needed to keep revitalization initiatives alive.
RELATED LINKS: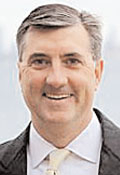 ABOUT NEIL MCCULLAGH, EXECUTIVE DIRECTOR, TACC: Neil  is the executive director of The American City Coalition (TACC), a nonprofit provider of technical assistance and expertise to address complex problems in areas of concentrated poverty. TACC advances integrated approaches that drive public and private resources to work on behalf of low-income residents. With 18 years of leadership experience and a record of accomplishment advancing innovative programming in organizations and environments, Neil joined TACC in 2010 as executive director. His leadership is built on extensive domestic and international experience directing social change initiatives and performance management and evaluation systems for community development, education, economic development, and housing.
This practical experience informs Neil's teaching at Boston College, where he teaches the clinical component of the course, Real Estate and Urban Action, which analyzes the factors critical to the successful transformation of urban neighborhoods, including a component on Choice Neighborhoods. He has published articles on fostering quality of life for residents of mixed-income communities including, "Driving Quality of Life in Mixed-Income Communities" in the Journal of Housing & Community Development. Neil sits on multiple boards and committees in education and community development.
You can reach Neil by email at neil_mccullagh@tamcc.org or by phone at 617.822.7267.